What Eye Patching Did For Me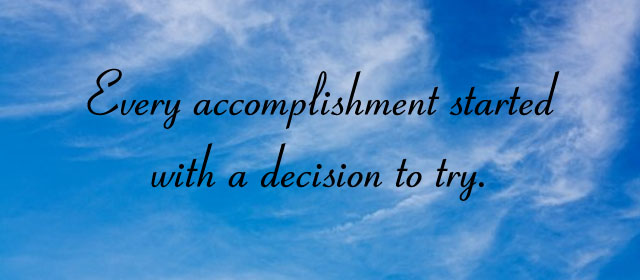 Share this information with a friend &nbsp
Hi, I'm Daniel Sharpe. I created E. P. Therapy as a direct result of my own personal experience of patching to help me with my battle with various emotional conditions. I experienced first-hand an amazing transformation in my life and I'm going share with you exactly how I did that.
What I Was Like Then.
I've suffered from OCD, Social Anxiety and Stress for most of my adult life. Like many sufferers of emotional conditions, I tried various tablets, prescription and non-prescription. I've tried meditation, exercise and diets. Some remedies did nothing for me while others provided a short term improvement before coming back with a vengeance.
When I first heard of patching it was with my Social Anxiety in mind. I must be honest and tell you I did think "this can't be right; this can't possibility work" but I felt I had to do something. Living with a mental condition was literally driving me crazy. Anyway "it couldn't make it any worse" I thought so I gave it a go and what happened next was unbelievable.
What It Did For Me.
I experienced an instant calming reaction to patching and after a few days of patching I noticed an ever bigger reaction. I found myself in social situations without the massive internal battles going on in my head. I wasn't preoccupied wondering what people thought of me. I was just there. It was as if the anxiety switch in my head had been turned off or at lease turned to a low setting. I was evaluating situations in a more logical way rather than letting my negative emotions run away with me.

As I kept patching I noticed my confidence increased and I started thinking differently about things. In the past if I'd heard something horrible it would have played over and over in my mind. Patching changed that for me. I was able to acknowledge the event for what is was and move on. I was able to have discussions about it and trust in my own balanced viewpoint. I was able to confidently put my side of an argument across without worrying too much about what people would think of me.


What I'm like today.
Two years later, I really am a different person. My whole perspective on life has dramatically changed. The stress in my life, my OCD and Social Anxiety are things of the past. Looking back, I'm still amazed at how simple the change was to bring about. I used to think "Eye Patch Therapy just couldn't work" but the more I studied and read about how our brain works and how it links with our bodies, I now understand how and why Eye Patching can work and how it transformed my life. I tried the therapy on my family and found it helped with many states in which your mind races. Everything I'd read about it I was backing up with my own results. I even found that if I was in a bad mood or highly stressed and just wanted to change the way I felt that patching a certain way worked, in just a matter minutes.
Where Does Patching Come From?
Eye Patching Therapy was originally devised by Dr. Kaplan back in 1987 while improving eyesight through eye exercising. It was later discovered the exercises had a calming effect on people and changed their perspective. Many therapists around the world now carry out Eye Patching Therapy to aid various emotional conditions.
I really can't emphasise enough just how much this worked for me. It changed me from being a person that really struggled with the everyday things in life to someone who today runs my own business and can manage and enjoy social situations. My OCD has gone and I now have an easy therapy available to me as and when I need it. I also tested the patch plan I developed on several friends and family with various conditions from OCD, Stress, Anger Issues, ADHD, insomnia and the results again were amazing. I altered and revised my Patch Plan until I found a sequence that created the fastest results.
Where Can I Get A Suitable Patch From
You can purchase our patch plan kit right here
I researched and tested many patches before I found one that was comfortable, long lasting, washable with a flexible size and great quality. There are so many patches out there that are really badly manufactured and probably shouldn't be placed anywhere near your eye. In my efforts to find the perfect patch for me I ended up buying around 20 different varieties. Some give me a rash where the glue or some other chemical on the patch had reacted with my skin. Some were scratchy where the edges were just so unsmooth. Some were made of cardboard and covered in fabric which makes them un-washable and prone to harboring germs. Others pressed against my eye which stopped me opening it. Keeping your patched eye open during the therapy is vital. Eventually I found a perfect patch suitable for adults and kids which was just right for my patch plan.
All You Need Right Here
So I decided to share my experience and created Eye Patch Therapy.

When you purchase my Eye Patch Therapy Package:-
You'll receive the actual Patch Plan that I used on myself, my family and friends.
You'll receive a great high quality washable eye patch presented in a beautiful gift box along with a little something to help get you motivated.
You'll receive easy to follow step by step instructions for patching and recording your progress.
You'll also be told about a little trick I do when I need to quickly change the way I feel.

Finally. All orders received before 4:00pm are shipped out 1st class the same day I really can't emphasize enough how much this has worked for me. To get started with your own patch plan kit, the exact same patch plan that I used, then press the Buy Now button and start your own journey to your new life.
All orders placed before 4:00pm will be shipped out the same day. We're now taking orders for shipping tomorrow.
Buy Now!
Customer Testimonials